Smart decisions
are 
built on 


strong 

foundations
Today's companies realise they must stay agile and embrace change to remain relevant – yet they face enormous challenges in making the right strategic decisions. 
At JLL Consulting, we believe that smart decisions are built on strong foundations. We're a worldwide consultancy practice that helps organisations across all industries achieve their business, people, digital, and corporate responsibility ambitions.
What are the key challenges we help you solve?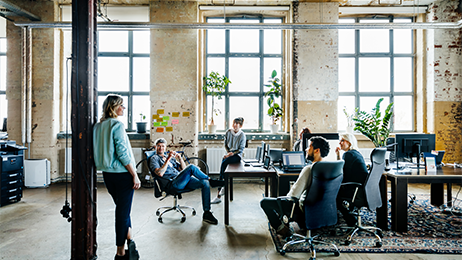 Developing a Strategy for the Future of Work
Our latest report sets out a conceptual model that encompasses four overlapping areas: the design of work itself, the workforce, the workplace, and real estate portfolios. View the report to discover how organisations can develop a strategy for work that's fit for the future.
We are a worldwide consultancy practice from Real Estate foundations with a globally aligned set of core capabilities focusing on people, places and the business of Real Estate.
Global extensive advisory capability
We are a connected network across 62 countries with deep and diverse experience in how real estate, technology and people shape the world of work.


World-class intelligence and insight
As the global leader in commercial real estate, we are uniquely positioned to provide insights with one of the largest real estate databases in the world.



Powered by innovation and technology
We advise and support over 600 clients worldwide through our real estate technology portfolio which spans the entire property lifecycle and workforce experience.
Rigorous, impartial and ethical behaviours
Above all else, we value an impartial and ethical approach in everything we do.